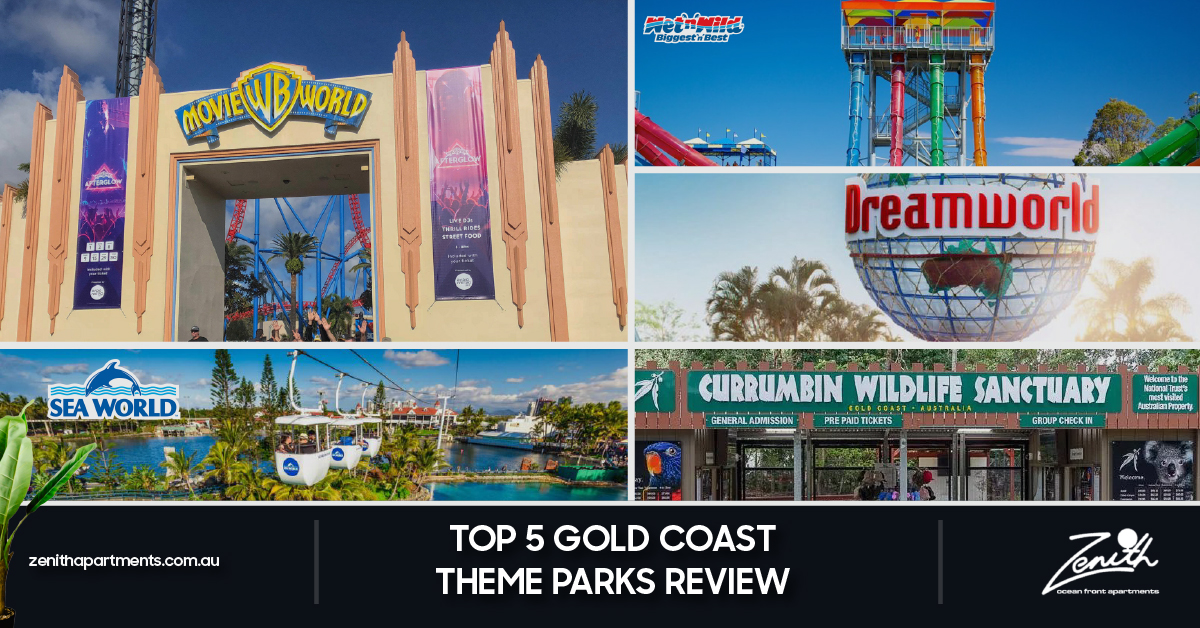 Top 5 Gold Coast Theme Parks Review
Whether you're an adrenaline junkie, a film buff, a nature-lover or a water baby, the Gold Coast's famous theme parks have something for you. Dreamworld, Wet'n'Wild, Movie World and Paradise Country are all just a short drive from the Gold Coast, and each offer a mix of heart-thumping thrills and family-friendly attractions. Let's check out three of our favourites.
Movie World boasts some of Australia's most daring rides, including the Doomsday Destroyer, the Superman Escape and the largest roller coaster in Australia, the DC Rivals Hypercoaster. It also offers a host of great attractions for the young ones, like cartoon character meet and greets, carousels and a movie-themed driving school.
A long-standing family favourite, Wet'n'Wild is all things slides, sun and spacious pools. Waterslides like the Tornado and Aqualoop will delight the thrill-seekers, while the popular precincts of Calypso Beach and Whirlpool Springs cater to guests looking for a more relaxed day out.
With a water park, roller coasters, kids shows and animal attractions, Dreamworld is a one-stop shop for all tastes. If you have lots of time and energy to visit a massive theme park during your stay, Dreamworld offers everything you need.
4. Currumbin Wildlife Sanctuary
Not as much of a theme park as the others but still a whole bunch of fun and adventure can be had at the Gold Coast's favourite home to Koalas and Kangaroos (as well as lots more) at Currumbin Wildlife Sanctuary.
5. Seaworld
Want it all? Seaworld has a water park, roller coasters, kids shows and animal attractions, and it's 7 minutes drive from our location. If you only have the time or energy to visit one theme park during your stay, Seaworld offers a little slice of everything.
Planning tip: If you're planning to visit more than one park, it could be worth researching a multi-park pass. And if you have your heart set on a particular ride, always check the maintenance schedule to avoid disappointment.