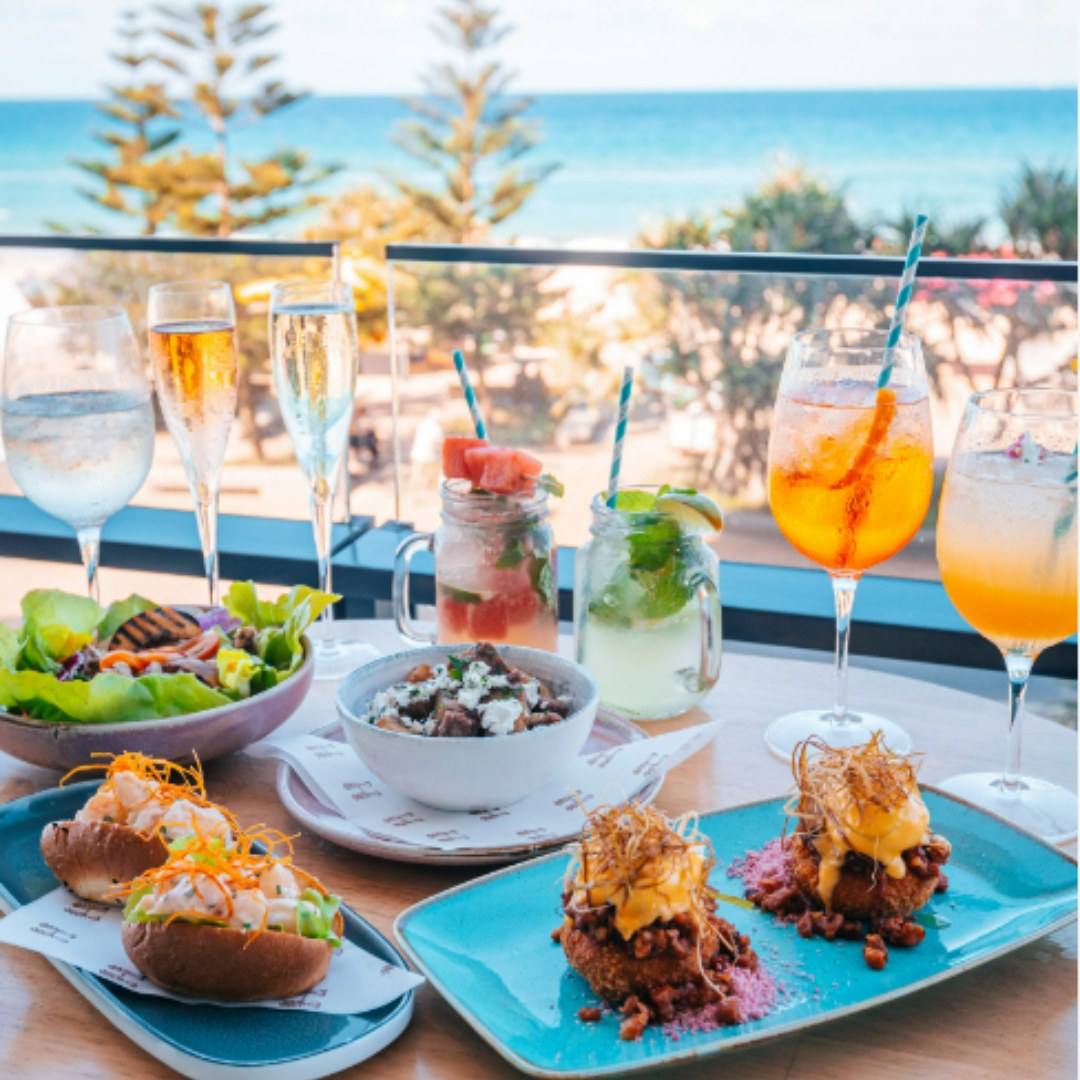 4 Ways to Spend Your Late Check Out at Zenith Ocean Front Apartments
Your accommodation is booked, your apartment is sorted. Now you just need to arrange your late check out and then you can start planning how you'll spend it! Here are our favourite ideas.
There are so many things to do in Surfers Paradise on the Gold Coast and so many ways to spend your visit here. That's why we love a late check out: it gives you the freedom to add in an extra special something. Think sparkly poolside sessions, friendly tennis game, delicious brunches to fuel a dat of activities, or even just an epic sleep in. A late check out experience at Zenith will leave you feeling revitalized and restored. Here are four top ways to spend your next late check out with you stay with us…
1.Hit the pool or the beach!
The Gold Coast is blessed by the sun lords and even in the heart of winter you can find sun worshippers lounging around the edge of the pool. Pool towels can be hired at reception from $5.00 per stay.
2.Organize a friendly game of tennis
Zenith has a lovely full sized tennis court which catches all the morning sun. So wake up, refresh yourself with a swim in the ocean or one of our 2 sparkling pools and hire some tennis rackets at reception from $5.00 per game and enjoy a friendly game of tennis and leave the Gold Coast on a winning high!
3.Brunch at one of the many local cafes
There are many beach side cafes to choose from to enjoy a lovely meal or iced coffee with an incredible view. However, we highly recommend before leaving you visit HYDE PARADISO

Located conveniently next door to Zenith enjoy uninterrupted ocean views of the Surfers Paradise beach when visiting Hyde Paradiso, a European summer-themed oasis nestled above the crowds of Surfers Paradise. Mornings offer the perfect chance to take in the view accompanied by a continental buffet with A la carte breakfast options. From lunch time, indulge in a handcrafted cocktail menu and feast on some incredible Mediterranean inspired tapas options. With resident DJ's every weekend, adorned with tropical foliage and neon lights is truly the place to see and be seen by the sea.
4.A luxurious spa morning
If it's a truly restful and relaxing break you've craving from your stay at Zenith, then you won't want to miss a visit to ENDOTA DAY SPA SURFERS PARADISE
Experience a touch of bliss at Endota Day Spa Surfers Paradise, where you can relax and enjoy a range of massages and facial treatments, as well as rejuvenating spa packages, breaky therapies and more designed to refresh and revitalized you from head to toe. Couples treatments and group bookings are a specialty at your local Endota Day Spa Surfers Paradise.